Why Robotics?
There are plenty of good reasons, here are a few to start with...
STEAM
Sure, we all know about the importance of STEM education and getting kids involved in Robotics is a natural fit, but STEAM?!? Yes, getting that A is also important and we have it covered as well. Click to learn more.
Our Mission
We are a community where science and technology are celebrated and youth aspire to become science and technology leaders.
The mission of Saint Peter Robotics is to promote interest in and knowledge of science, engineering, and technology throughout Saint Peter and the surrounding communities; and to develop leadership, business, teamwork, communication and other life skills through the participation in robotics based activities.
Science Education

We promote student involvement in science, engineering, computer, robotics, and technology.

Real World Experience

We provide a safe, structured environment for students to meet and work directly with engineers, scientists, technologists, and advanced technology manufacturers.

Team Work

We enable students to participate in team based robotics competitions such as: FIRST®, BEST®, IFI Vex Challenge®.

Education beyond the classroom

We provide hands on technology education to students, improving their ability to enter the workforce upon graduation, while promoting and encourage students to pursue higher education.
OUR TEAMS
It takes a village to raise a Robot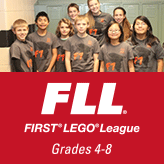 FIRST LEGO League (FLL)
Grades 4-8
In FLL, children are immersed in real-world science and technology challenges. Teams design their own solution to a current scientific question or problem and build autonomous LEGO robots that perform a series of missions.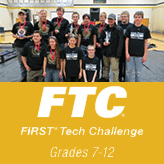 FIRST Tech Challenge (FTC)
Grades 7-12
FTC is designed for high-schoolers who want to compete head to head using a sports model. Teams of up to 10 students are responsible for designing, building, and programming their robots to compete on a 12 X 12' field in an Alliance format against other teams.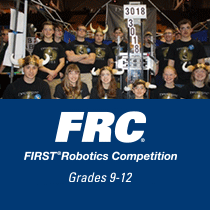 FIRST Robotics Competition (FRC)
Grades 9-12
FRC combines the excitement of sport with the rigors of science and technology. Teams of 25 students or more are challenged to build and program a robot to perform prescribed tasks against a field of competitors. It's as close to "real world" engineering as a student can get.
Help Support Saint Peter Area Robotics:
Latest news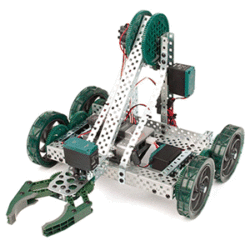 06/14/2016 @ 8:00 am - 4:00 pm - Saint Peter Area Robotics is pleased to team up with South Central College to offer an additional robotics day camp workshop for those individuals who were unable to participate in the our first opportunity that was full. This workshop is for students who will be in Grades 7-12 during the 2016-17 school year, where they will take control [...]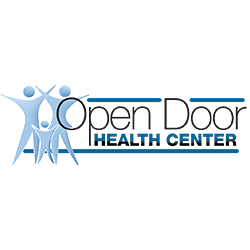 06/25/2016 @ 9:00 am - 12:00 pm - Saint Peter Area Robotics will be on hand at the Open Door Health Center for their Kid's Health Fair on June 25th, 2016 from 9 a.m. to 12 noon. It will be a kid-focused day that is all about health and fun, with refreshments, music & activities, drawings for prizes, face painting, and an opportunity to [...]
Previous
Next
Get in touch
What can we help you with?